The 2005-2006 puzzle
Is simply to separate the three pieces of wood .... and then put them together again .... BUT I think I made a mistake this year .... I've made it too easy .... so "sorry" no clues .... I shall make sure the 2006-2007 puzzle drives you completely crazy! ;-)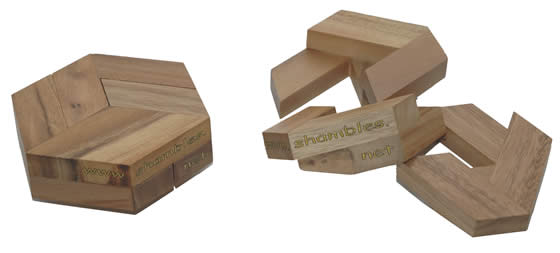 The 2006-2007 puzzle
After last year's easier puzzle ..... this deceptively simple one will drive you bananas ... six identical pieces of wood ..... I'd give you a clue if I knew how ..... if anyone would like to do a mini movie clip to show how it is done .... then please feel free to send it to me to put here.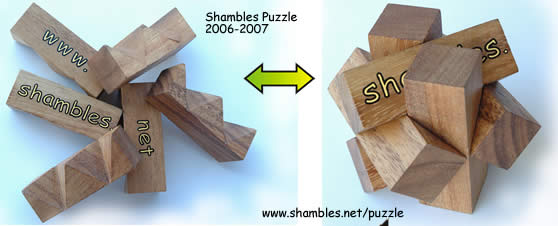 additional puzzle during 2006-2007
... 'cause I couldn't resist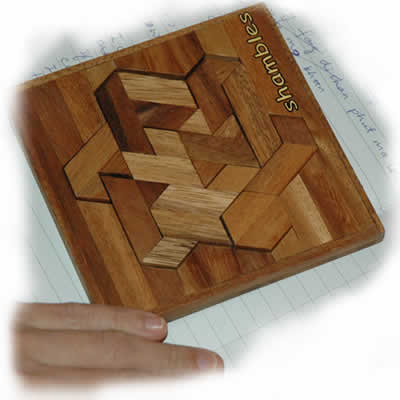 The 2009-2010 puzzle(s)
These have been made ,,,, but no time to do the pics yet .... watch this space.


Chris Smith

---